Hey, Brett here: (the creator of Changio)
Back when I was one of the top rated freelance software developers online I made a lot of money doing updates and changes for website owners While this was great for me I wanted to create an easy way for people to update, edit, change, and use any website on the internet without needing to know how to code… and after tons of work and testing, Changio was born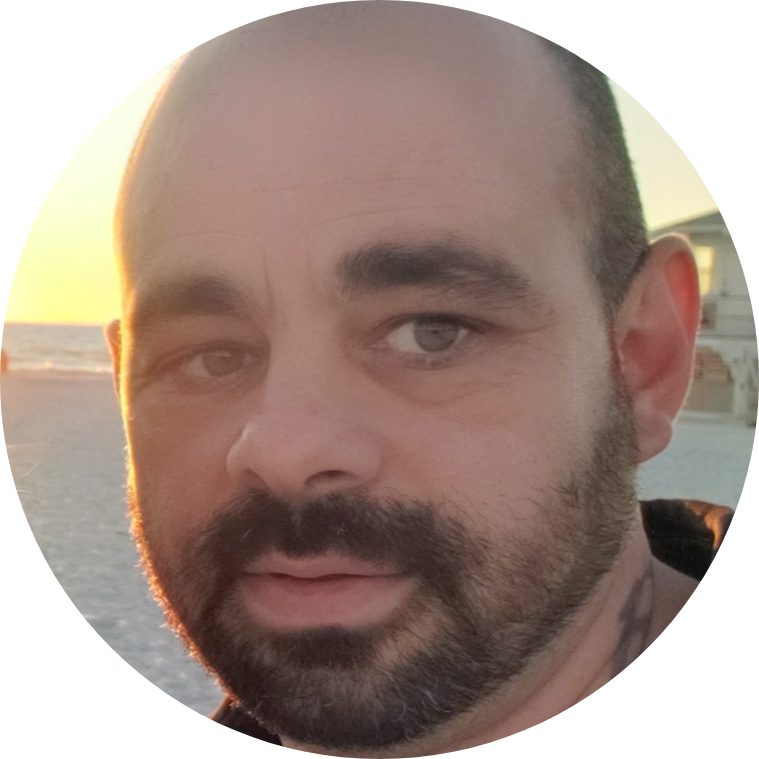 Changio is so simple to use there are only 3 easy steps!
Start
Enter in practically any website URL (even one that you do not own) into the cloud based Changio software, it will then be automatically pulled into the software for you to edit.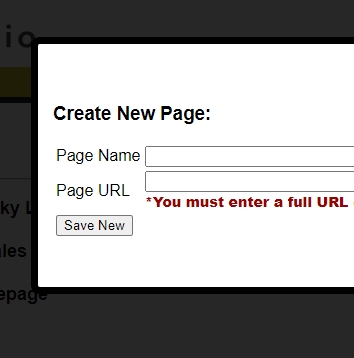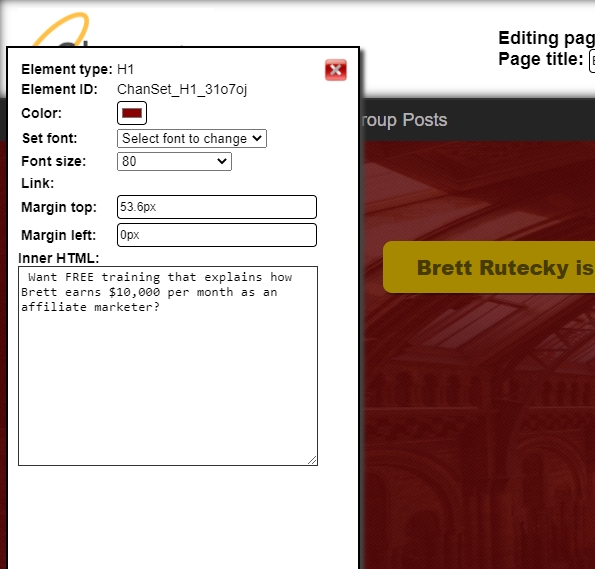 Customize
Use the easy to understand page editor to change the page as you need. You can edit text, images, colors, fonts, layout, videos and more. You can even add new elements to the page.
In fact this very page was created by taking a sales page for another product and 'Changio-ing' it 🙂
Publish
After saving your changes you can then publish the updates to your live site, use our provided page hosting, or download your new pages as a file. Its up to you.
You can even have multiple versions of your page that you activate or deactivate for split testing!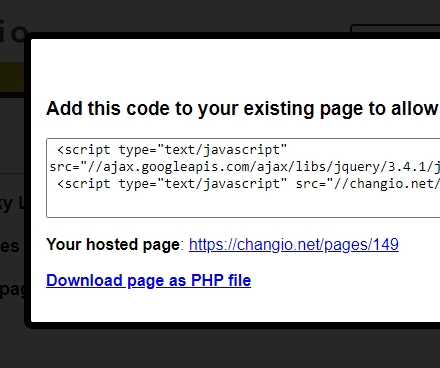 With Changio even the most technically challenged user can be like a professional site developer!
Changeo puts you in control!
You don't need tech skills or web development experience to use Changio.
Best of all it will work with practically any web page (even if you do not own it)!
Anyone that has a website will love this tool!
With it you can easily:
Editing Pages
Save thousands of dollars in fees by never having to pay a web designer again to make updates to your pages!
Create pages
Take practically any existing webpage, update it with your content and graphics, and turn it into a new page of your own!
Split testing
Have multiple versions of your web page that you activate or deactivate to do split testing!
Look like a pro
Always have the best, freshest, most modern design for your pages without needing to be a web developer of graphics designer!
Get better results
Tweak and update your pages with ease , test headlines, graphics, and call to actions to see what gets you the best results!
Freelancers
Use Changio to update customers and clients pages and charge them a fee. They will never know how easy it really was for you!