⚠️ Don't Worry… This Product has nothing to do with Hard Work or Require any Technical Knowledge!
The Future of Generating 
Natural Sounding Voices


By Forcing Google AND Amazon's Voice Engines to
Captivate Your Audiences
WITH ONE EASY-TO-USE APP
No Programming or Technical Skills Necessary. Just use this Amazing "Newbie-Friendly",
One-of-A-Kind Software Saving You Thousands of Dollars On All Your Voice-Over Needs.
HAVE YOU HEARD?
Text to Speech Is Now More Natural Sounding Than Ever!
That's right. With the advances in speech to text technology you can now create great sounding media in mere minutes.
THIS MEANS THAT YOU WON'T HAVE TO:
Search endlessly on freelance sites for voice over talent.
Waste hundreds of hours recording your own voice scripts
Spend thousands of dollars per year on voice overs only to end up disappointed with the quality
Spend hundreds of dollars on expensive studio equipment to record your voice.
FINALLY!
Boring Robotic Voices Are A Thing of The Past!
There's nothing more frustrating than watching a video or listening to an audio and hearing a voice that sounds like monotone garbled metal. Ugh! It's not only terrible quality, but it's also downright distracting.
If you're using this type of audio in your projects, you need to stop immediately. Because with the technology we're giving you access to today, there's not only a better way of producing text to speech audio, but the quality is leaps and bounds above the competition!
We've Just 
Harnessed The Power

 of Google Wave Net and Amazon Polly Into One Amazing Software Platform With A Ton of Features!
MIND-BLOWING FEATURES!
It's no secret that Amazon and Google have the best of the best when it comes to text to speech technology. However, if you wanted to use either of those options, you'd most likely need to: Take classes to learn how to code so you can create an app to utilize the software
Pay someone thousands of dollars to create an app for you and hope that they don't cheat you
And even with the above, you'll still need to have a ton of features. See, both Google Wave Net and Amazon Polly are great. Way ahead of their time if you ask me. But they still aren't a complete solution.
When you're trying to seamlessly create natural sounding text to speech, you need to be able to add pitch, natural pauses, strength of voice, and more.
So we set out to find a solution that would not only offer all of these things (and then some), but also that combined the top two text to speech technologies into one.
Unfortunately, we couldn't find one that was satisfactory. So we got to work, designing and developing our own solution. One that would make using text to speech easy, but incredibly powerful at the same time.
And we'd like to share that solution with you today…
I N T R O D U C I N G
The Last 
All In One

 Text To Speech Option You'll Ever Need.
VoiceBuddy Creates Realistic Sounding Voices In Only
3 EASY STEPS
You can pump out natural sounding audio asap with VoiceBuddy. All you need to do is:
Select your language and voice
Paste your text into Voice Buddy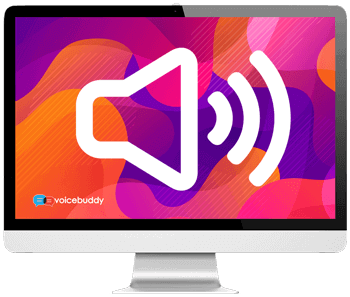 Click to generate your audio
But Don't Take Our Word For It,
See What Others Are Saying About 
VoiceBuddy
Listen To Some Samples of The Voices
INSIDE OF VOICE BUDDY
You'll be amazed at all of the high quality voices available inside of VoiceBuddy. Nothing comes close to natural sounding speech to text. Take a listen for yourself:
Sample Voices Generated With Google Wave Net
Sample Voices Generated With Amazon Polly
English Australia ( Male )
Take a look at some of the current
voices included inside of Voice Buddy:
141 of Voices To Choose From
As we've mentioned earlier, we've combined Google Wave Net and Amazon Polly into the VoiceBuddy platform. Therefore you'll get the best of both worlds!
33 Languages To Choose From
English isn't the only popular language today. That's why we've made sure to include multiple languages inside of VoiceBuddy. This way you can create audio in some of the most popular languages today without missing a beat.
Here are some of the the current list of languages
available in VoiceBuddy: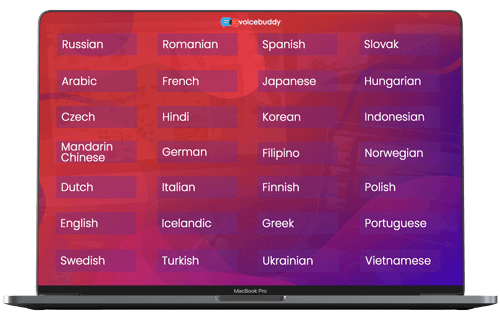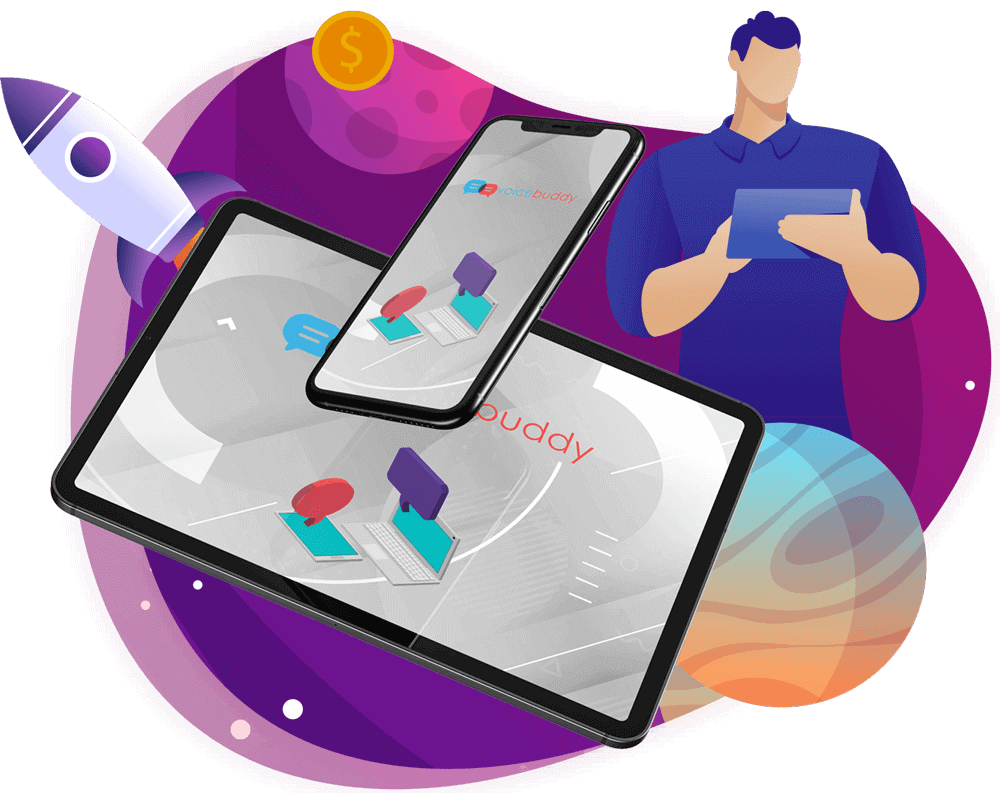 VoiceBuddy Is Easy To Use
EVEN FOR NEWBIES.
Listen, we've made using VoiceBuddy incredibly easy right out the gate. You simply cannot mess this up. Even if you have the technical skills of a blind caveman!
It really is simple as following 3 steps. But, if you want a little more advanced capabilities, VoiceBuddy can do that too…and we'll show you how.
100% CUSTOMIZATION

 AT YOUR FINGERTIPS.
No Other Text To Speech Platform Comes Close!
Other text to speech software apps either include Google Wave Net or Amazon Polly. Where's the value in that? This, in our opinion, is incredibly underwhelming.
We wanted to up the stakes so we've programmed both into VoiceBuddy. But that's only the beginning. There's also these incredible features like:
Everything is right where you need it. No clicking around trying to find the tools to use. The layout is designed to make sure you can start generating high quality text to speech fast.
You'll also be able to edit all of your text you put into VoiceBuddy at a moment's notice. The wide layout makes sure you can comb over your text with ease.
Set Emphasis How You Like
Set Say As
Set The Pitch of Your Audio
Adjust The Speed of Speech
Set Breaks For More Natural Talking
Set Paragraph Breaks
Set Sentence Breaks
Add Notes To Each Audio File – Had an idea for a particular audio? No worries. Just click to add notes to any audio and you'll never forget your thoughts and how to use that audio in the future.
Find Previously Created Audios Easily – We're sure that once you get going with VoiceBuddy, you're going to be creating tons of audio files from text. That's why we've made finding any audio easy just by doing a simple search.
WANT TO SEE VOICEBUDDY IN ACTION?
Watch Us Create Amazing Audio In Only 30 Seconds!
Make Videos Up To
10X FASTER!
Everyone knows that having audio with visual makes the retention rate go up for any video you create. By having your script or text available, you can skip the cumbersome recording process and just have VoiceBuddy generate the audio quickly.
Normally, even an experienced video marketer could spend 30 minutes creating one basic video and editing it with slides. But with VoiceBuddy you won't have to do any of that.
Just drag your items into your favorite video editor, add your audio, adjust and you're done.
You'll be a video generating factory!
SAVE THOUSANDS

 On Voice Overs

Unless you're producing a 200 million dollar budget movie, then it just makes sense to save money on voice over work right? Even lower level talent charges by the minute.

Take a look at some recent profiles of voice talent that I found on Fiverr:
The lowest one starts at $5 which is most likely per minute. So if you have a 10 minute video, you'll be looking at $50. $10 per minute? That's $100 for 10 minutes of audio. $20 dollars per minute? Well…you get the idea.
However you also have to find voices in different languages as well as different genders. So that can make the rates go up even more!
DELIVERS ON TIME EVERY TIME.
Without

 The Nasty Attitude.
What do you do when you hire someone to do a voice over and they don't deliver at the deadline? Just that one slip up can throw your entire project, launch, or presentation out of whack.
But VoiceBuddy will never do that to you. VoiceBuddy delivers your audio voice over right when you want it. Immediately.
Plus, you'll never have to worry about VoiceBuddy disappearing like some freelancers do. Nope. VoiceBuddy will never talk back or get an attitude. It does what you tell it to do…every single time.
EVERYTHING IS 
100% CLOUD BASED.
No Need To Install Anything.
You'll also love the fact that VoiceBuddy doesn't require you to download or install anything. This works on every device you have.
Doesn't matter if you have a PC, Mac, Chromebook, Tablet, or Smartphone. If you want to generate speech from text, just simply log in from your device, add your script and click submit.
And in a few minutes, you'll have a fresh brand new audio file ready to attract listeners.
EXPORT AND USE WITH 
ANY SOFTWARE YOU CHOOSE

.

The great thing about VoiceBuddy is that you can download every single audio you create quickly and easily by mp3 format.

This will allow you to import to every possible software available because mp3 is the normal format that a lot of software take nowadays.
Want to quickly get this into your favorite audio software like Audacity? No problem.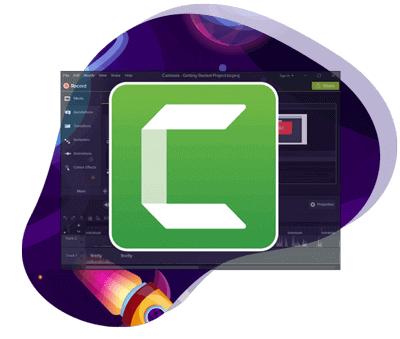 Need audio for your slides in Camtasia? It's a cinch.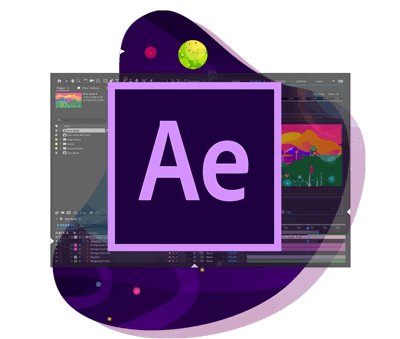 Using After Effects with explainer videos? Done and done.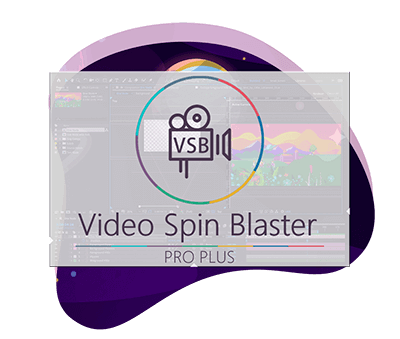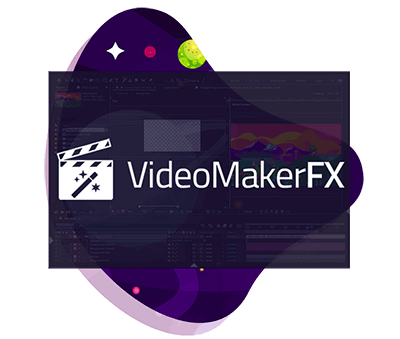 It doesn't matter the app. We guarantee that the audio you download from VoiceBuddy will play nicely with each and every single one.
Did I Also Mention This One Little 
'Idea'

 That You Can Use To Make
A FULL TIME INCOME WITH VOICEBUDDY?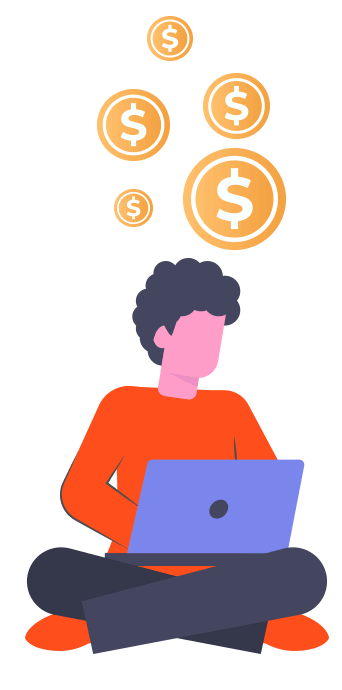 Now, we could probably charge an entire separate fee for this, but we're going to share how you could realistically create job-replacing-life-changing income with VoiceBuddy.
One word. YouTube.
See, with the voices inside of VoiceBuddy you can easily create all types of videos that people love to search for. I'm talking about top 10 videos, travel videos, food videos, and more.
People do this all the time without being on camera. Where the 'magic' happens is that you can crank out 4 to 5 videos a day just by having a simple script. These videos don't need to be long. Others similar videos are 2 to 3 minutes.
So what happens when you have spent 30 days and have created an entire library of videos for your channel?
You get more subscribers
More subscribers mean you can make money from contextual ads on YouTube
You've established a passive stream of income
You can make affiliate income from your videos by mentioning a resource at the end of the video and also linking in the description
You start to rank for certain terms in Google, which brings more video views, which brings more money.
You can redirect traffic to your own products and make sales
You can use the videos to build an email list
It doesn't matter the app. We guarantee that the audio you download from VoiceBuddy will play nicely with each and every single one.
AND HERE'S THE 
BIGGEST

 BENEFIT OF ALL:
You Could Flip That Channel For A Lump Sum Profit,
Then Repeat The Process Over And Over!
Now let's just say that you flip a channel for a measly $2500. And let's say that it takes you only a week to create enough content for the month using VoiceBuddy along with some simple video editing.
You could realistically create enough channels to generate job replacing income in only half the year or less!
And you can do it AROUND your current schedule.
This alone is worth the investment in VoiceBuddy today.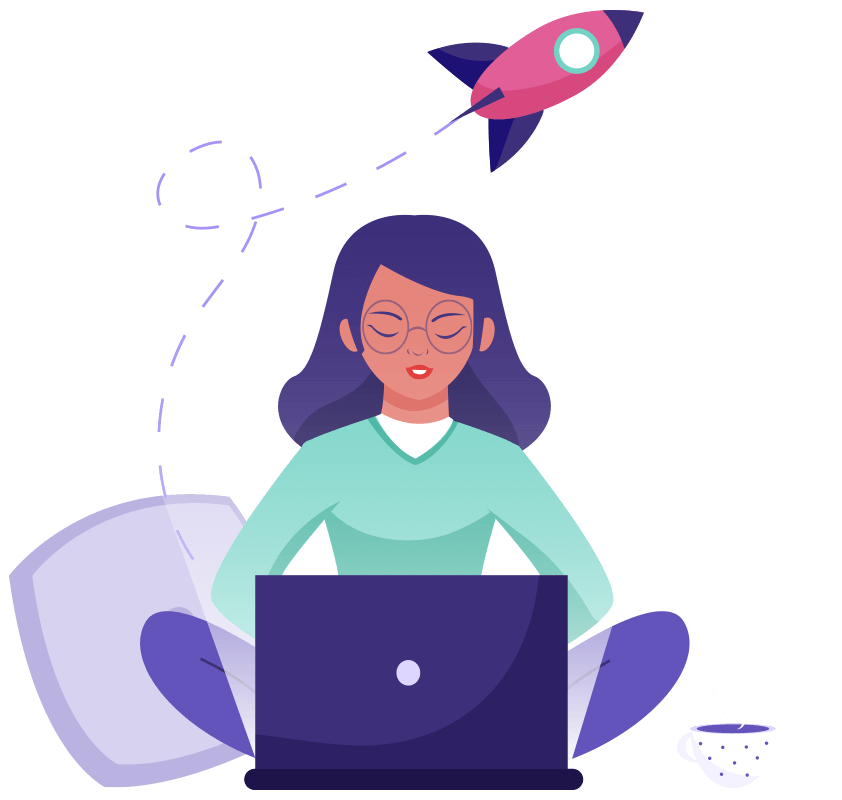 And Don't Forget These
FAST ACTION BONUSES
You'll Receive

 With Your VoiceBuddy Account Today.While VoiceBuddy is great all by itself, we want to up the ante with these amazing bonuses today. These bonuses are designed to give you even more value with VoiceBuddy while helping you to increase your income at the same time.
Here's what's included:
Commercial License Upgrade At No Extra Cost! (Valued @ $297)
Normally, you would only have access to create videos for your own personal needs with VoiceBuddy. But as our way of saying thanks for investing in VoiceBuddy today, we're going to automatically upgrade your license from personal to commercial at no additional charge.
This way you can not only use VoiceBuddy for yourself, but also use VoiceBuddy to make money straight out the gate!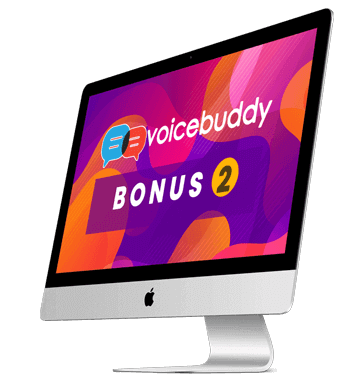 Fiverr Gig Templates (Valued @ $397)
Fiverr is a great way to make additional income. And doing voice over works is one of the most popular categories on Fiverr. That's why we're included '3' Fiverr templates for you to use immediately. You can use these in a general way or you can use them for a specific language, gender, and more!
Simply edit the template to your liking, copy and paste it into your Fiverr gig and you're ready to start taking orders and making money!
A Complete Done For You Audio Service Sales Website (Valued @ $497)
We're also including a ready made sales website that you can use to sell your services with VoiceBuddy. This sales website is written to convert (Copy by a 7 Figure Copy Writer) and you only need to add your information.
This is great for those who don't know how to write an engaging sales letter, but want to get a site up quickly so they can take orders fast!
Just make a few edits, add your payment options, and you're good to go!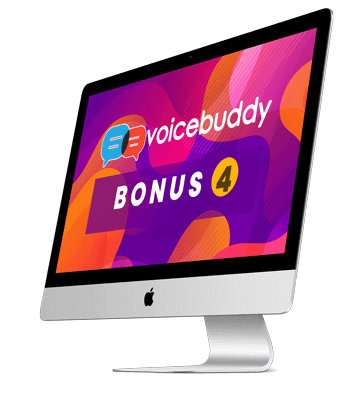 VSL Script Templates (Valued @ $497)
We'll give you '3' "Fill-In-The-Blank" VSL Scripts..!!
This way you won't have to figure out what to say. You can use these templates for yourself and future clients to make a ton of sales. These are written by a seven figure copywriter and are easy to edit.
And their yours at no extra charge just for becoming a VoiceBuddy member today.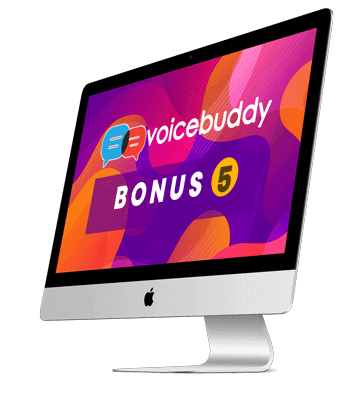 Voice Buddy Audio TO Video Merger App (Valued @ $197)
This way you don't have to sweat the details on how to Add your Amazing Audio voice-overs that VoiceBuddy gives you.
Because they are all cloud based, you can use on Mac, PC, and any other devices as well. Agency rights are included at no extra cost!
You simply drop the Audio file into this BONUS App and have it go with ANY Video of yours or a client's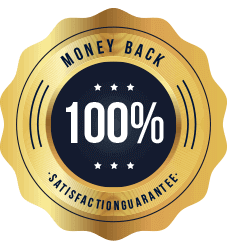 VoiceBuddy Comes With A Risk Free
30 DAY MONEY BACK GUARANTEE
We're 100% guaranteeing that VoiceBuddy will deliver outstanding text to speech for all your voice over needs. But if for any reason in the next 30 days from your purchase you disagree, We want you to send an email to our support asap. If we can't personally fix your problem, then we'll issue you a prompt and courteous refund.
And we'll even let you keep the bonuses as a way of saying thanks for giving VoiceBuddy a try!
Sounds fair?
Here's Everything You're About To 
Get Access To
WITH VOICEBUDDY TODAY:
Access To The VoiceBuddy App
Integrated Google Voice Wave Net – No Programming necessary
Integrated Amazon Polly – No Programming necessary
141 Voices To Use Immediately
33 Number of Languages To Use Immediately
Create Unlimited 500 Word Text-To-Speech Audio Files!
Easy Audio Customization of All Your Text To Speech
5 Fast Action Bonuses worth $1885
For A Limited Time, Only 

$297/yr
One Time Investment Today. No Monthly Fees.
One Time Price Of 
……..
Next Price Increase in……………..
Investing In VoiceBuddy Just Makes Sense.
HERE'S WHY…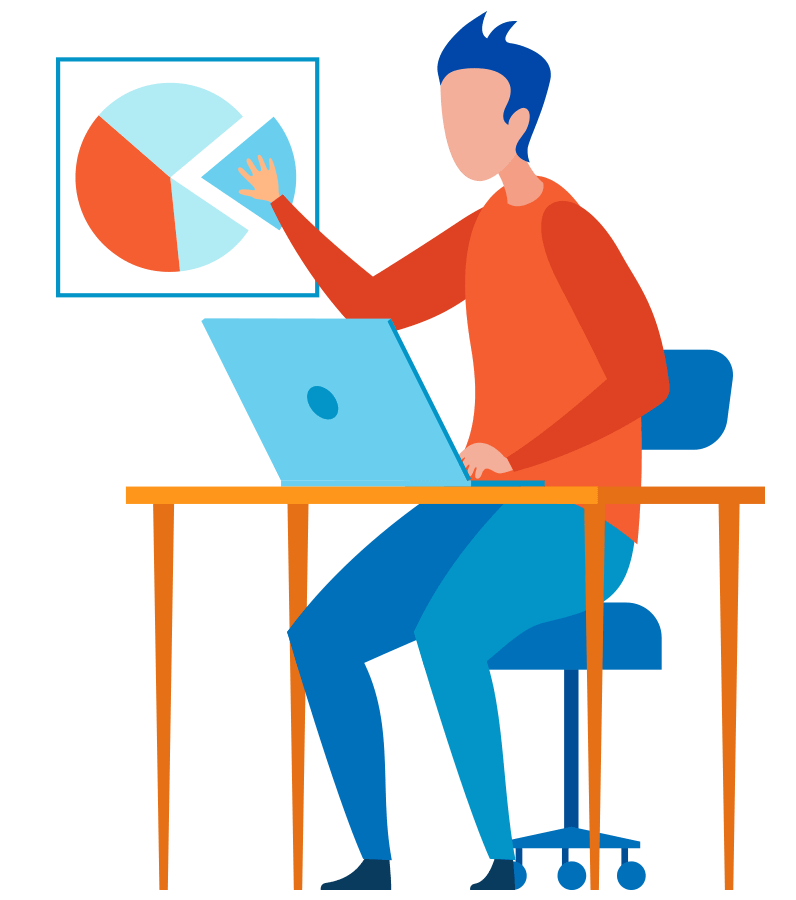 Look, if you truly want to be successful online then you need to have access to the best tools available. And if you're like most people, you've probably spent your fair share on a ton of shiny objects that over promised yet under delivered.
Listen, we've all been there. And that's why we personally wanted to create VoiceBuddy.
Because we wanted to make sure that this app could stand the test of time and deliver you tons of value now and forever.
Where else are you going to go and find a tool of this caliber with all the features inside for this low of an investment?
VoiceBuddy can help you cut your workload to shreds while delivering the most natural sounding human like voices available today.
To try and create something of this level on your own would easily run you $3,000 and up. Not to mention all the additional features involved and the updates it takes to keep VoiceBuddy top notch.
But we're not asking you for $3,000 today. Heck, we're not even ask you for $500…which by the way, would be worth the investment in VoiceBuddy just by saving you from having to pay voice over talent.
The #1 thing we're asking you for? Is to take a small step forward and get access to VoiceBuddy today. Right now. Don't delay.
Why? Because the price is going up and you literally have nothing to lose. You're protected by our 30 day no risk guarantee.
The only thing you have to lose? Is all the time you'll waste trying to create audio on your own.
So here's what you need to do now:
Click the button below to get access to VoiceBuddy. Once you do, your account will be setup immediately and you'll be ready to start creating amazing audio from text in no time.
Plus, we'll be with you every step of the way so you have nothing to worry about.
So go ahead and get access now, and we'll see you on the inside.